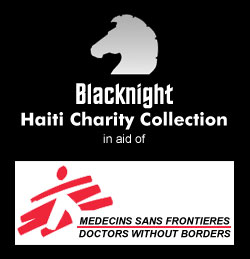 The tragedy that struck Haiti a few days ago has shocked the world.
So we've decided to try and raise some cash for what we consider to be a worthy charity – Médecins Sans Frontières.
We've setup a donation site which uses the mycharity.ie system, so the funds go to the charity we've chosen – NOT us.
The target we've set is currently €10000 (ten thousand euro) and we've added a little twist. We've thrown €1000 into the pot to start things going.
For every €5000 raised we'll release a €5 discount on IE domain registrations – so if you can help us reach our target we'll be slicing €10 of the cost of registration. And, if you're all really generous, we'll end up giving away IE domains for a purely nominal fee..
So what are you waiting for? Get donating!
About the Charity:
Médecins Sans Frontières is an international organisation that helps provide emergency medical assistance to people in over 70 countries worldwide.
You can find out more about the organisation from either their international site or the Irish one.