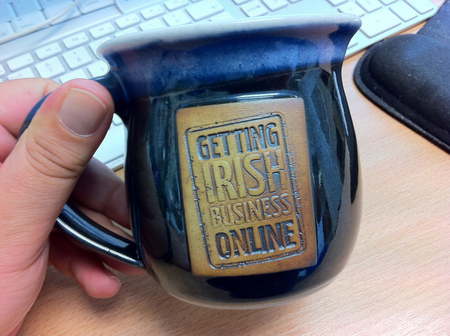 As people who read this blog on a regular basis will know I love coffee and I love nice mugs, so it's not surprising that we'd get a few "Getting Business Online" mugs done.
I wanted to give members of our team who had worked on launching the initiative a "little something" and one of these handmade mugs fit the bill ..
And before people ask – no we don't have any more of them – sorry!
We got 8 of them made which have been given to 8 people who worked on making the "big launch" a success back in May.