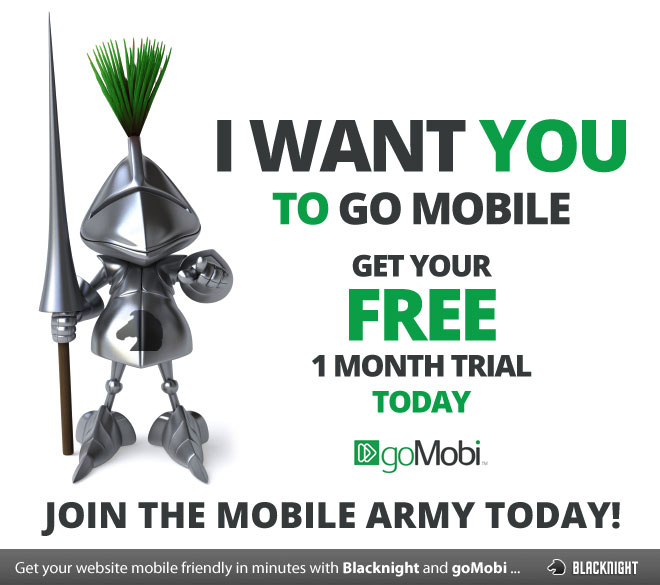 We're strong believers in mobile. Just look around you. More and more people have smartphones, iPads, tablet computers and other handheld devices.
Is your website ready for these users?
Will it display properly on a mobile device?
Have you tweaked the content so that the important bits are readily accessible for users on mobile devices with slow connections?
Have you stripped out the HUGE graphics so that 3G users don't get hit with massive data bills?
We've talked about optimising websites for speed and different types of users a bit in the past. We've also suggested that anyone running a restaurant should have a mobile website.
Now we're taking that a step further.
We're so confident that you will want a mobile site that we're going to give you a free 30 day trial of our mobile sitebuilder powered by goMobi.
Just signup online and get cracking with your mobile site.
If you aren't happy, but we think you will be, then simply cancel the service in the first 30 days and you won't be billed!